Update on Opening Uplifts
January 4th, 2023.
Update on Opening of Uplifts at Cairngorm Mountain
Hi Everyone, just an update from us as we know so many of you are keen for us to open additional uplifts on the mountain for snowsports.
Our Operations and Ski Patrol Teams are constantly assessing snow cover. It may appear that there is a lot of snow on the mountain but the type and depth of snow is crucial to allow us to provide safe snowsports tracks on uneven and rocky terrain.
At over 2,000 feet above sea level (at our car park) and over 3,000 feet (at the summit) weather at Cairngorm Mountain can change very quickly. We can experience severe winds and dangerous wintery conditions despite the weather being calm a short distance away in Aviemore.
The health and safety of our customers and staff are paramount and whilst we understand it's disappointing when we have to close, we do hope you can understand that we follow strict health and safety procedures. This ensures we protect the safety of everyone and open when it's safe to do so to make sure all our customers can enjoy a great and safe experience with us.
After a straight fall of powdery snow, which we have had a lot of lately, the snow is simply not compacted or consolidated enough for us to drive our piste machines on. This is really crucial, especially on our ski lift up tracks which have so much undulating, rocky and uneven terrain.
If we take the machines on these areas too early, we risk damaging the machinery extensively. We also require a good depth of snow to protect the ground especially at high elevations. The surface ski lifts also need a certain level of snow for operation, if this is not achieved it is unsafe for our customers and can damage the ski lift. At times poor visibility and snow conditions can also impede where and how we can operate our piste machines.
Please be assured that our Operations and Ski Patrol Teams are doing everything possible to get more of the Mountain open as soon as weather and snow conditions allow.  
Our website Mountain Report and webcams are updated regularly and you'll also find regular updates on our Facebook page on what uplifts we are able to open.
We thank you for your understanding.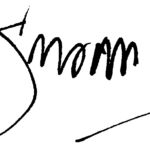 Susan Smith
Chief Executive, Cairngorm Mountain
Day Ticket Availability
Our day tickets are selling extremely fast. Please check our online ticket availability and book before you travel. In some instances we may have a small amount of walk in tickets available from our Ticket Office in the morning for the day ahead. Please call to check before travelling. You can call us on 01479 861 261.
Back to Latest News