Explore the Resort
Explore the Cairngorm Mountain Resort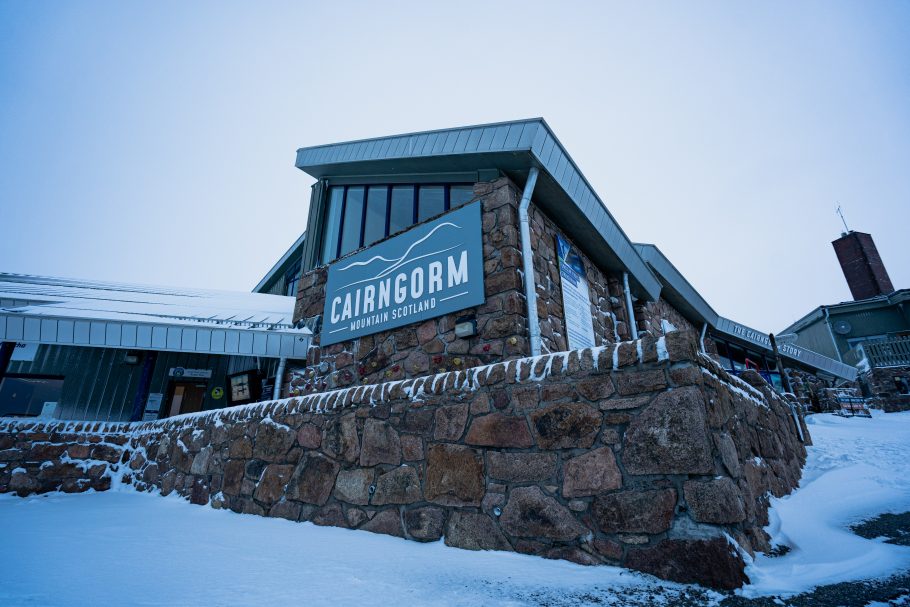 The Base Station
The Base Station is the main
Ticket Office
The ticket office is the main information point for skiers and snowboarders during the winter season. It is also where you can pick up your SKIDATA keycard lift passes before heading out onto the slopes. It is essential that you book your lift passes in advance as we cannot guarantee that there will be availability on the day. Remember that you can reload your keycards on-site at one of our kiosks or online in advance of your visit through our webshop. There is also a drop off point for used Keycards outside the ticket office, please return any unwanted cards so they can be reused, for every card returned £1 will be used as a contribution towards our environmental initiatives.
Ranger Base
Throughout the year our mountain ranger service operate out of the base station. They are on hand to offer guidance to visitors exploring the Cairngorms providing essential weather information and avalanche forecasts. A visit to the Ranger Base before heading out could save your life in the event of an emergency. Due to COVID-19 restrictions members of the public will not be able to enter the base however, information will be available outside the building and our Rangers can be reached via telephone, just call the main office on 01479 861261.
Ski Patrol
Located in the Aonach Room, our Ski Patrol
Read More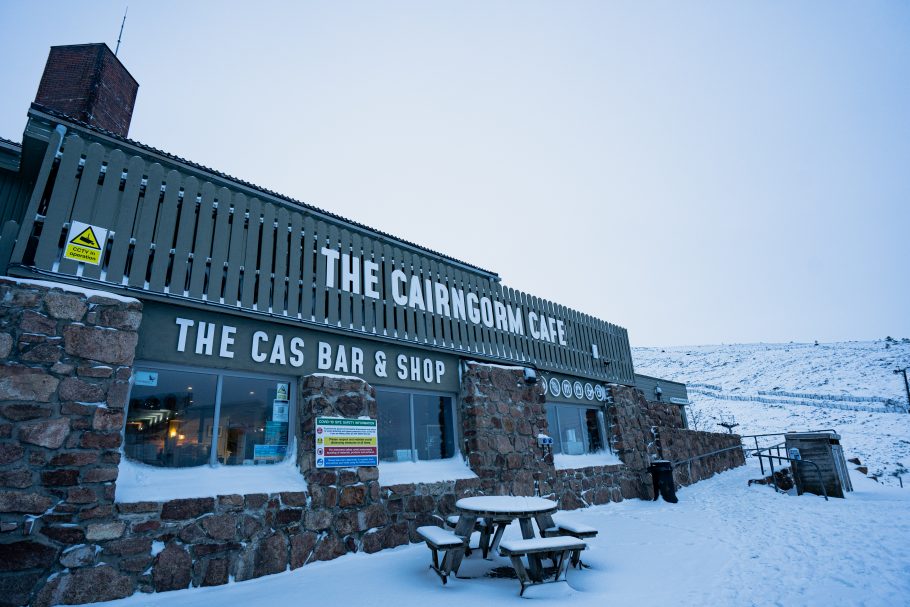 The Day Lodge
Home to all the essential amenities for you visit, the Day Lodge
Level 1
On the ground level you will find our retail outlet, the Mountain Shop, full of outdoor essentials and locally inspired goods. Also on level 1 is the Cas Bar, 
Level 2
On level 2 is the Cairngorm Café and main public toilets.
Level 3
Level 3 of the Day Lodge is our dedicated equipment rental facility and workshop.
Read More