Bringing Your Dog
A guide to where your dog can explore
The Cairngorm Mountain resort has dog friendly areas and the perfect place to allow your furry friends to accompany you on a walk. Please do keep them on a lead. You can bring your dogs into our cafes and look out for the water bowls to keep them hydrated. Please note that dogs aren't however allowed on the Mountain Railway from the Base Station to the Top Station (since there's no access to walk your dog from the top). Assistance dogs however are allowed.
There's lots of great walks from the Cairngorm Mountain car park ranging from a leisurely short walk to longer walks with breath-taking views.
The Cairngorm Café
Our Cairngorm Café has a designated dog friendly area with water bowls ready for when they are thirsty.
The Cairngorm Café is spacious allowing a dog designated area. You'll also find an outdoor terrace perfect in the summer months to admire the views or cosy up inside with the log burner. 
Read More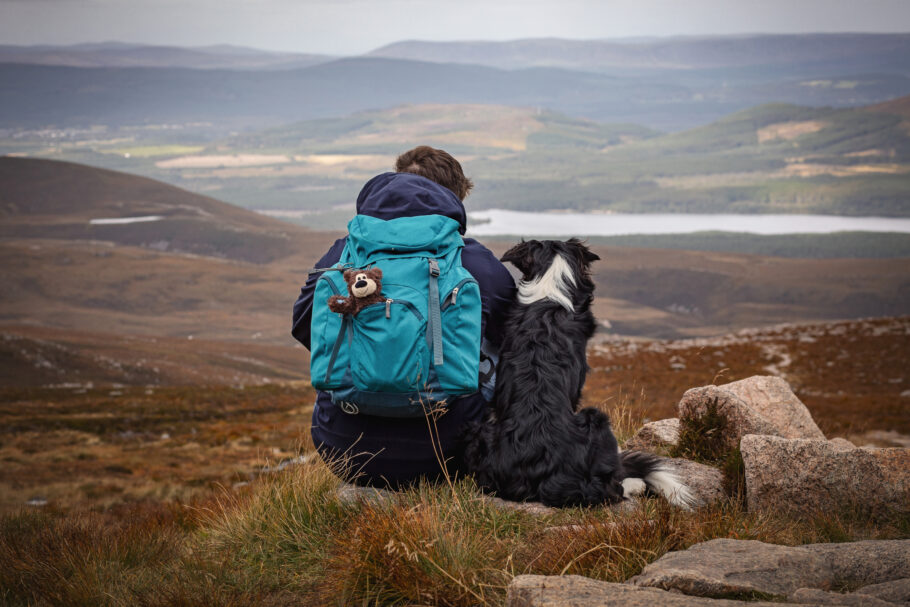 Walking Trails
Discover a range of walks you can start from the car park at Cairngorm Mountain.
After parking at our main car park you'll find our Ranger Base which has great information available on walking on Cairngorm Mountain. We also have a range of walks to suit most abilities. From spring to autumn we also run guided walks and you can bring your dog too. Please note dogs must be kept on a lead. Dogs are not allowed on the Mountain Railway journey from The Base Station to the Top Station (since there is not outdoor access from the Top Station). For walkers with dogs you can however walk up to the Top Station and take your dog back down on the railway since there are dog walking facilities at the car park area.
Read More