Caring for our Environment
Our Environmental Commitment
These mountains are not ours, but they are our responsibility to look after. We are committed to ecological sustainability and will endeavour to engender this commitment in our staff, visitors, stakeholders and our wider community through the experiences we offer and our working practices.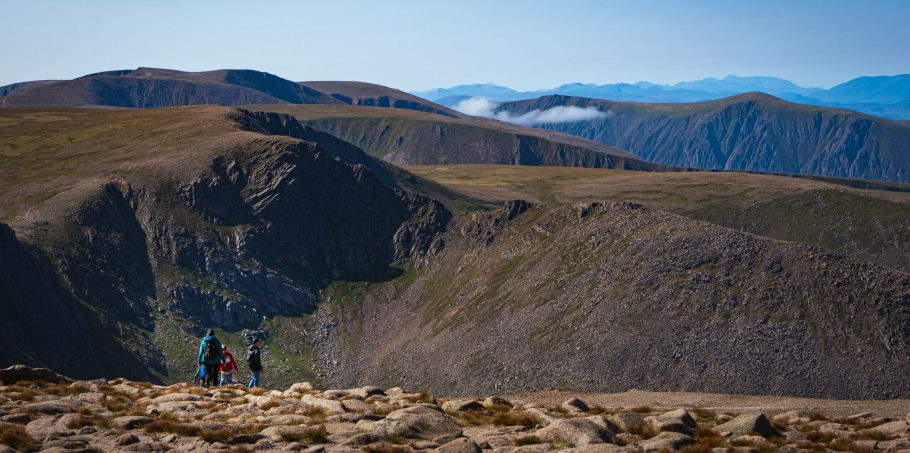 Cairngorm Mountain (Scotland) Limited is committed to:
Raising environmental awareness, understanding and responsibility in all those who come into contact with it.
Providing education for sustainability through both its interpretive media and by the example of its own practices.
Regularly reviewing its activities and practices with regard to environmental sustainability, thus making continued progress towards sustainability.
Keeping abreast of research regarding environmental issues and the relevance of these for CMSL services, products and practices.
Maintaining openness to learning about environmental sustainability from ourselves, our peers, and the wider community.
Converting its passion and energy for environmental issues into realistic and effective solutions.
---
Environmental Initiatives
The Ranger Service support the Land Manager in developing and managing many environmental initiatives here at Cairngorm Mountain. 
'Keep Cairngorm Snow White' Project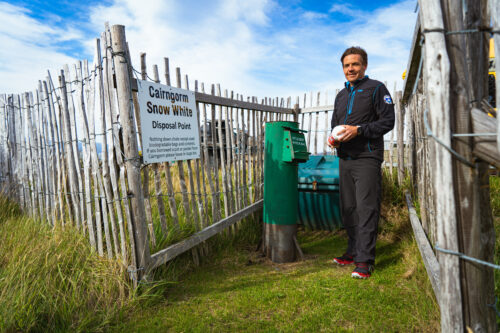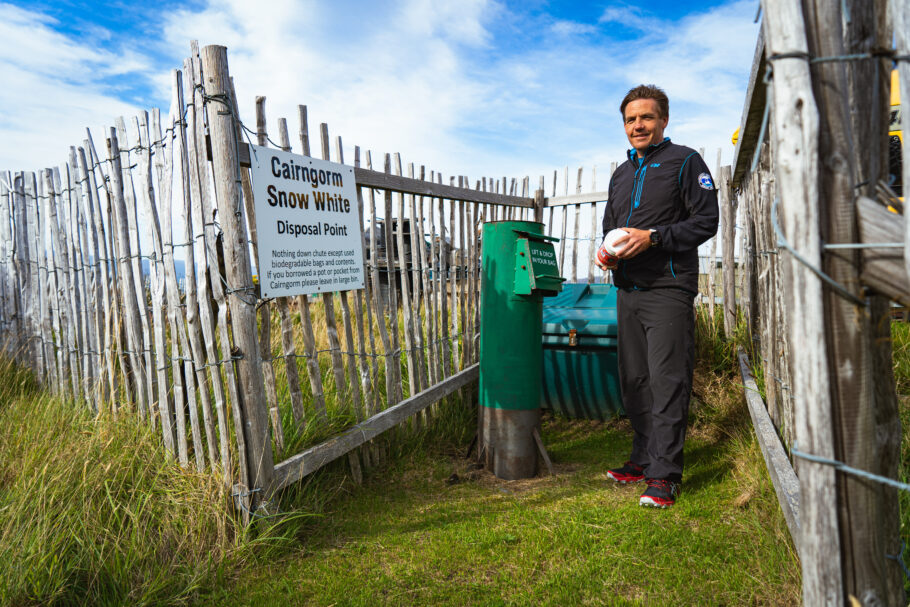 During the winter season, it was commonly observed that human waste would be buried in snow, for it only to melt out in the spring. The unsightly mess would slowly break down during the warmer months with a risk of polluting the clear mountain streams and unique sub-arctic habitats in the deep snow patch areas that are common and popular for snow holing. 
Cairngorm Mountain Ranger Service has been operating the 'Keep Cairngorm Snow White' project from some years now and continues to be run free of charge. This project runs all year round in efforts to continually reduce the amount of human waste that is left in the mountains. The ethos of this service was and remains to reduce the amount of human waste left on our mountains by packing out the waste off the mountain and utilising the onsite wastewater treatment plant at the Lower Coire Cas Car Park.
View the Snow White Disposal Map  Scottish Outdoor Access Code – Human Waste