Piste Map
Explore the Terrain and Uplift at Cairngorm Mountain
Discover the wide range of terrain and uplift at Cairngorm Mountain. Plan your day on the slopes and make the most out of your visit.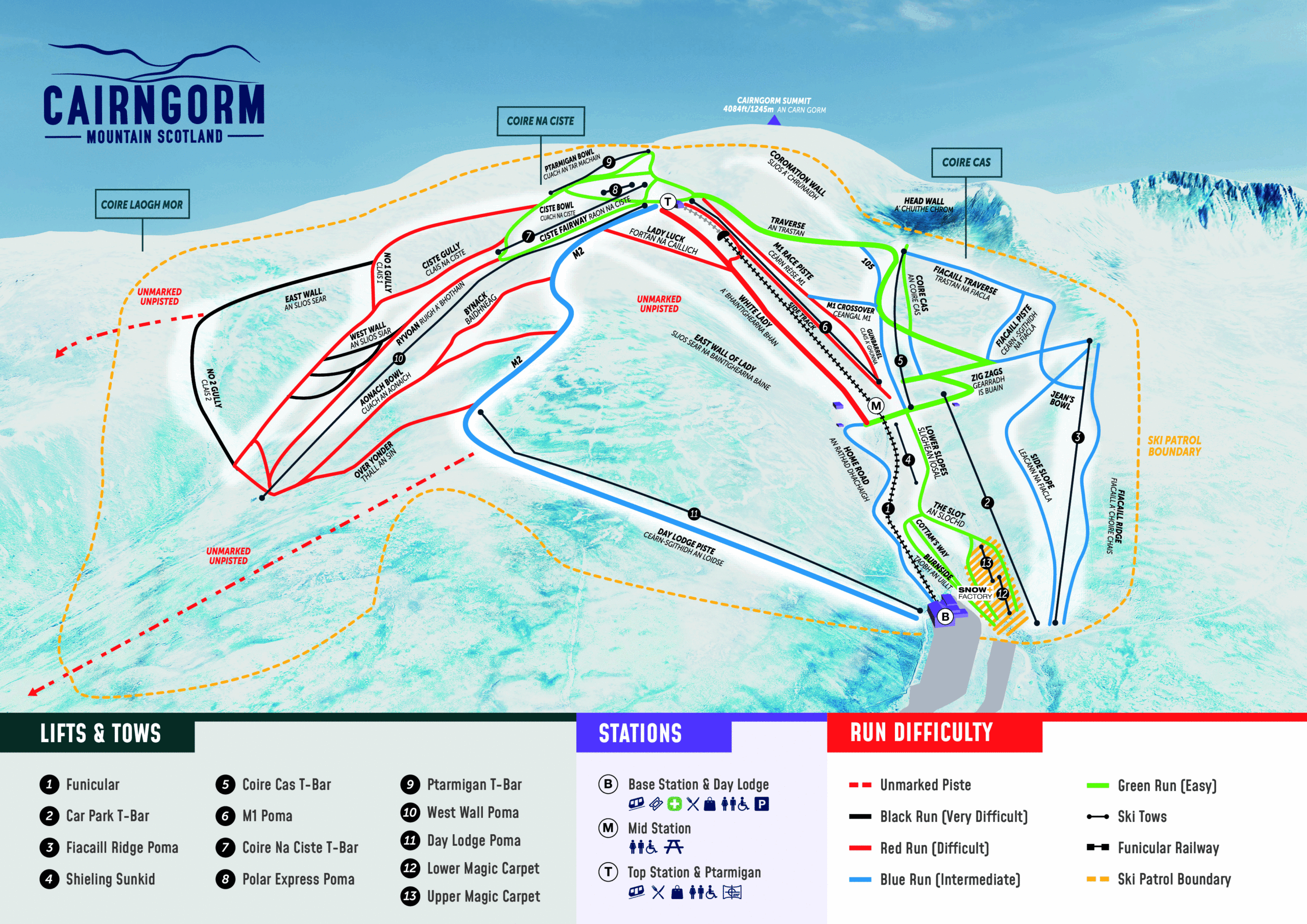 Download PDF Version (3.7mb)
Please note the funicular uplift is currently out of service.
---
Further Information 
Our team are on hand to offer guidance for visitors and assist with planning your Cairngorm Mountain experience. Please get in touch via info@cairngormmountain.co.uk or 01479 861261 for further information.