New Uplift Being Installed at Cairngorm Mountain
November 1st, 2022.
New Magic Carpets for Beginners at Cairngorm Mountain.
Work is under way on Cairngorm Mountain to install a new uplift conveyor belt system that will be used for snowsports in winter and also mountain biking at other times of the year.
Funded by Highlands and Islands Enterprise (HIE), Aviemore based civil and environmental engineering firm McGowan Limited have been contracted by Cairngorm Mountain (Scotland) Limited (CMSL) to carry out the installation works.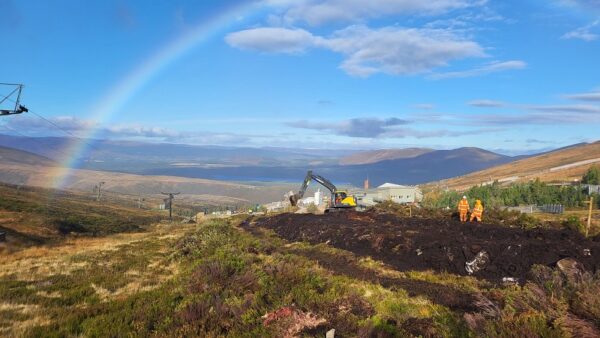 It involves creating two 100m tracks at the lowest area of the ski slopes next to the Day Lodge. They will then install the conveyor belt and operating system, and carry out associated landscaping and environmental works. CMSL is planning to construct the bike trail next year.
HIE and CMSL have been working with Developing Mountain Biking in Scotland (DMBS) on the plans for the new attraction and the Cairngorms National Park Authority (CNPA) granted planning consent for the trails in May. Tracks will suit beginners and intermediate riders, offering families a new experience on purpose-built trails.
The new facility will enhance Cairngorm's year-round offering by providing uplift for family mountain biking, one of the actions included in the 25-year Cairngorm Mountain Masterplan published last year.
Dave Macleod, HIE's head of property infrastructure, said:
"We're delighted to have a local firm carry out these works for CMSL. McGowan is a long-standing company with valuable experience in working in this type of environment.
"This is an important milestone in extending year-round uplift at Cairngorm and developing its status as an international attraction for mountain biking at beginner and intermediate levels. Developing this facility with close monitoring in place will ensure protection of the outstanding natural environment and habitat on the mountain, one of the area's key selling points."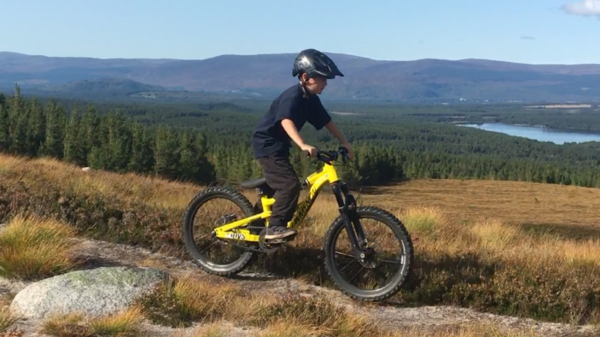 Susan Smith, CEO of CMSL, said:
"We are committed to investing and improving our product offering and the installation of the new tracks will greatly improve the experience of snowsports for beginners and intermediaries for this winter season. They will also be used as part of our exciting new mountain biking facility for 2023."
Derek Mackay, director at McGowan, said:
"McGowan are delighted to be playing a part in what we are sure will prove to be a significant addition to the facilities on Cairngorm Mountain. We are equally delighted that our excellent track record for carrying out constructions works on sensitive environments is once again being recognised and look forward to seeing this part of the facility in operation."
---
Early Bird Season Passes Released
With all the positive progress made to re-launch the funicular this season we're delighted to announce that our early bird season passes are on sale now. Buy early and you save over 35% (based on an adult season pass). 
Back to Latest News