Winter Season Passes
Head Straight for the Cairngorm Mountain slopes this Winter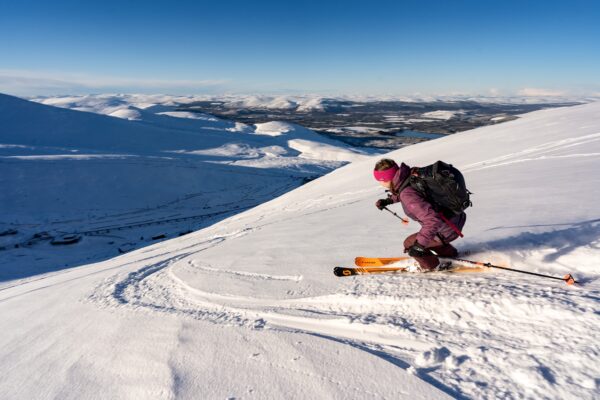 It's time to buy your season pass for the snowsports season. Our winter passes are great value letting you enjoy the slopes for an unlimited number of times from December 2023 right through to April 2024.
The mountain railway is currently out of service and as a gesture of goodwill our early bird prices for this year will be held throughout the season. Due to the funicular being out of service, we have put a limit on season passes. Buy now to secure yours.
---
Important updates for Winter Season 2023/24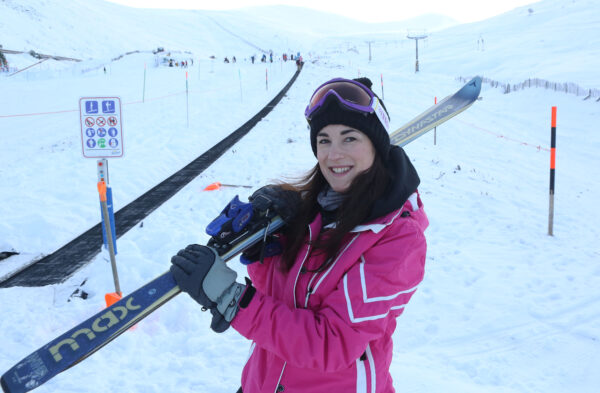 Season passes are on sale now and day passes will be released soon. 
Keep a regular eye on our Facebook page for updates. 
Although the railway is out of service we have 12 other uplifts including our new magic carpets (installed last season) which have proved a real hit with beginners learning to ski or snowboard.
The carpets work like a conveyor belt to transport you to the top of the beginners slope and will be in action again this season.
---
Après-Ski 
Cosy up in The Cas Bar or Cairngorm Cafe in the Day Lodge with a hot chocolate and a choice of warming dishes in front of the roaring fire.
When there is full snow cover enjoy a visit to the spacious Ptarmigan Restaurant and Gin Bar. You'll also be able to enjoy the views more than ever with the major expansion of our terrace.  
You'll also find our immersive exhibition, interactive sandboxes and all winter essentials at The Ptarmigan too.
---
Season Pass Prices – Winter 2023-24
Browse our season pass prices for this year ahead of booking.
Season Pass Prices
Early Bird Prices (all season long)
Adult (18-64 yrs)
£358
Junior (6-17 yrs)
£103
Student (18 yrs & in FT education)
£319
Senior (65 yrs+)
£292
Super Senior (75 yrs+)*
2022-23 season pass holders only
£25 (annual admin fee)
Children (5 & under)
£25 (annual admin fee)
---
Instructor & Governing Body Affiliated Season Pass Prices – Winter 2023-24
Browse our season pass prices for this year ahead of booking.
| Instructor & Governing Body Season Pass | Early Bird Prices (all season long) |
| --- | --- |
| Snowsports Scotland Affiliated Pass | £358 |
| Instructor (level 2) or Equivalent Pass | £342 |
| ISIA, ISTD, ISVI, level 3/4, BMG Pass | £76 |
| BASI Member, Alpine Ski Leader Pass | £358 |
| BASI Senior 65+ | £292 |
---
Season Pass Benefits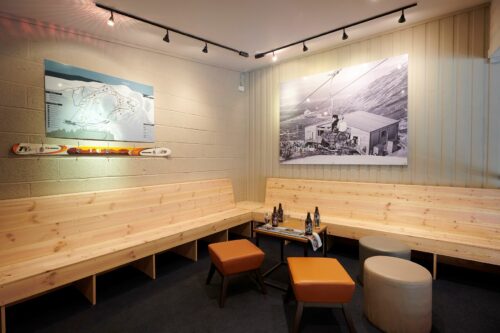 Buying a season pass not only lets you get straight on the slopes as many times as you want to, but there's also lots of exclusive benefits for you too.
Discount every time you spend in our cafes and shops throughout the season.
Unlimited mountain railway trips after the winter season finishes through to Autumn.
Exclusive discount with a range of local attractions, accommodation providers and more.
---
Terms & Conditions
Please familiarise yourself with our terms and conditions for Cairngorm Snowsports Membership 2023-24 before submitting your application.
Season Passes valid from 22 December 2023 – 14 April 2024. If we have sufficient natural snow we will open earlier.
Children aged 5 and under only pay an administration fee of £25 per child for the full season.
*Super seniors (age 75+) who had a 2022-23 season pass, only pay an administration fee of £25 per person for the full season.
Students must provide a valid student ID and may be asked for proof of age in advance.
The pass is non-transferrable, and no refunds can be made. Anyone using or attempting to use someone else's pass will have the pass confiscated and it will not be returned to the owner.
Cairngorm Mountain (Scotland) Ltd reserves the right to change prices and services at any time without notice.
Cairngorm Mountain (Scotland) Ltd retains the right to close all or any of the lifts at any time, conditions for any operations can be affected by weather and snow.
The Company's facilities are used at the pass holder's own risk. The company accepts no responsibility for injury, loss or damage.
If a pass is lost during the winter season, there will be a £20 administration fee to produce a duplicate.
Your season pass must always be carried with you. Spot checks will be in place and season pass holders will be required to show their pass upon request.
The pass is sold subject to the user's compliance with the International Ski and Snowboard Federation (FIS) code of conduct.
The pass is sold on the understanding that the holder will undertake all activity respecting the European Conservation Site boundaries.
Any season pass holder who will be working as a ski instructor on Cairngorm is required to have an instructors season pass.