First Time Guide
Top Tips for Snowsports First-Timers!
Car share! 
Arrive early to ensure you can find a space in the upper car park.
Hop on the public bus service from Aviemore to Cairngorm Mountain, stopping at our front door. Click here for bus timetables!
Have your payment method ready at the Ticket Office (be it card or cash) by the time you get to the counter, as our ticketing system produces tickets faster than most people can pull their cash or credit cards out!
Bring spare cash as there is no ATM at the resort (card payments are accepted in the ticket office, retail and restaurants however!)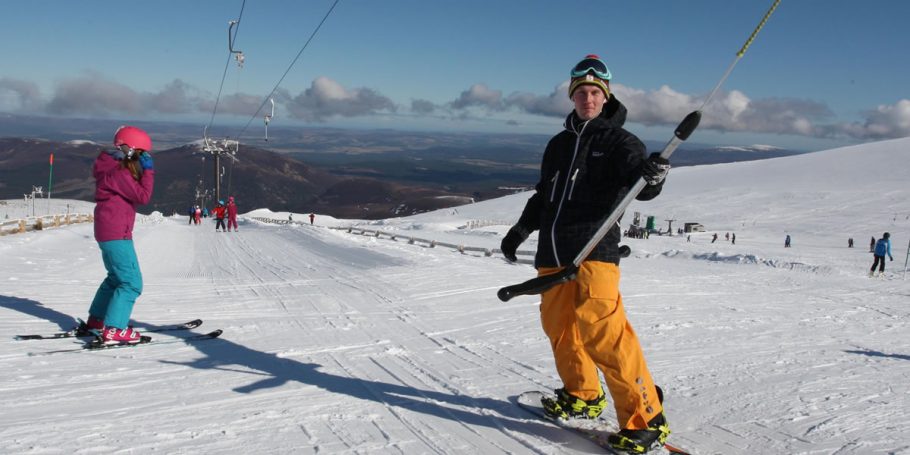 Keep your ticket on the left of your body and not in a pocket shared with any other cards or with a mobile phone. The new snowsports tickets come with an electronic chip in them, which will allow customers to pass through the scanner at entry points to uplift on the mountain. 
Go through one by one at the gates at the tows. If you crowd through them they will jam so please move through steadily.
Visit our Facebook Page and Website for conditions – our phone lines get very busy during the winter season, with many callers requesting information which is easily found online. Check out the conditions pages which give up-to-date snow/road reports and webcam photos. Our Facebook page is updated simultaneously with the same information. The information which appears on the website/Facebook is the most up to date available – if it has not been updated for some time that means there is no change. The same information also appears on screens all round the site showing Cairngorm TV.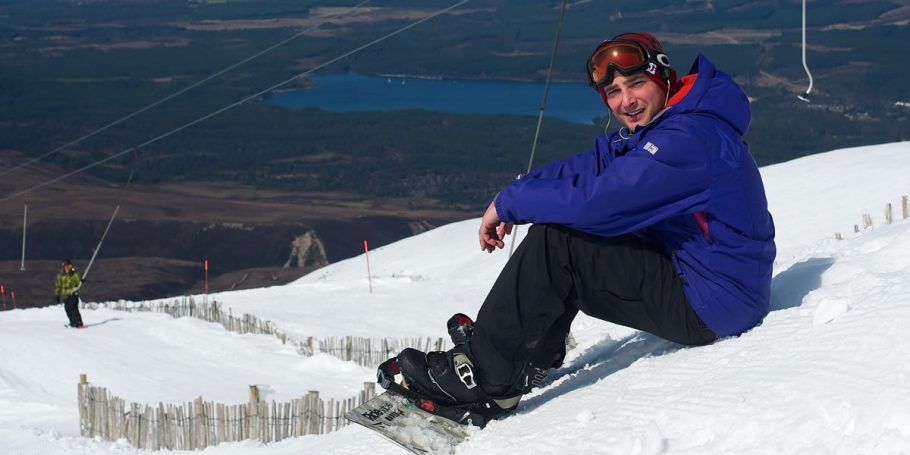 Check in for equipment hire on arrival – Go through the Cairngorm Cafe on level 2 of the Day Lodge on arrival, then proceed up the stairs to the check-in desks to register, before being directed to the appropriate queue in the hire department.
Eat early or late to avoid café and restaurant queues!
Beat the crowds by using surface tows – go up on the Fiacaill Ridge or Day Lodge pomas or on the Car Park T-bar (in pairs), to avoid the congestion further down the slopes (particularly first thing in the morning).
Pick up any hot drinks and snacks in the Cairngorm Cafe  immediately upstairs from the Mountain Shop, where there are shorter queues and more seating. There is also the option of grabbing light snacks and drinks from our Cas Bar at ground level.   
---
Next Steps
Discover the runs, lifts and tows here at Cairngorm Mountain, to plan your day on the slopes in advance.
Piste Map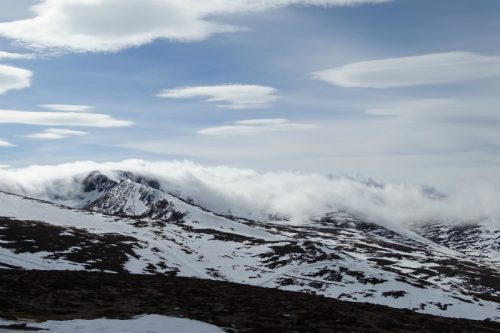 Check live conditions and the latest weather, direct from Cairngorm Mountain
View Report