The Mountain Garden & Coire Cas Viewpoint
A Reflection of the Wild Mountain Landscape
First introduced to Cairngorm Mountain in the 1970s, the concept of a mountain garden was to create a reflection of the wild mountain landscape that surrounds the resort. The garden as you see it today was brought to life following construction of the Funicular railway in 2001 and has grown over the past 20 years into a vibrant environment home to many native animals, flora and fauna.
---
---
A Wildlife Haven in the Cairngorms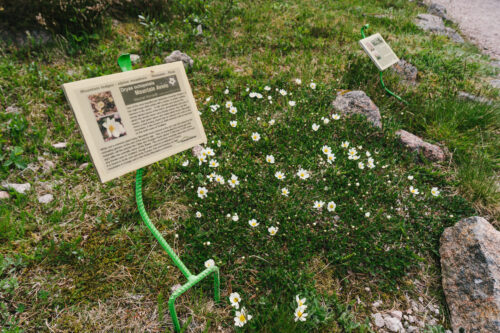 The Cairngorms present a harsh environment for wildlife. The rugged landscape is exposed to all manner of weather making it challenging place to inhabit for birds, beasts and plant life.
The cultivation of the garden by our ranger service over the years has led to some not so common visitors becoming year-round residents. It has become a small haven for thriving wildlife and locally provenanced species of plants, sedges, shrubs and trees that grow in mountains today.
---
The Coire Cas Viewpoint & Wildlife Hide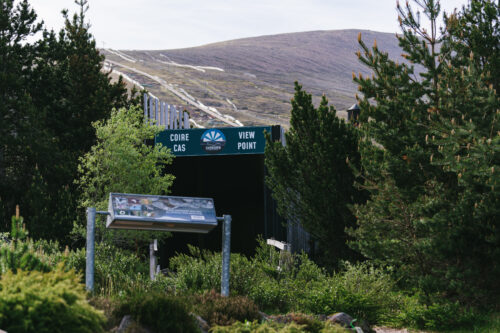 Newly developed for this summer is the Coire Cas Viewpoint and Wildlife Hide. Take a walk through the hide and learn of the native inhabitants of the Cairngorms, catch a glimpse of the hungry locals at our feeding tables and watch the story of our nesting family of Ring Ouzel unfold.
Have a seat at the viewpoint, listen to the tranquil sounds of the running water, the singing birds and experience one of the most stunning views of the Coire Cas.
---
The Highest Phone Box in the UK
Before the days of mobile phones, this was the only way to reach emergency services if there had been an accident on the mountain. The iconic red phone box, which is still operational to this day, is located on the top terrace of the mountain garden.
Want to become a 'local hero' and surprise your friends? Call the phone box on 01479 861
---
SaveSave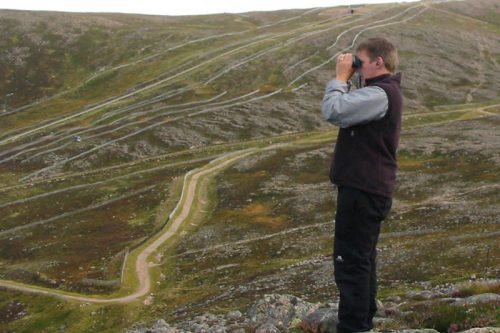 Learn how we aim to keep the natural elements of this popular area in as near a natural state as possible.
Learn about Conservation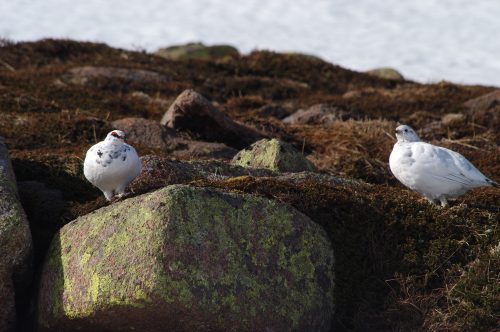 Discover an incredible wildlife living among the stunning landscapes and dramatic peaks.
Learn about Wildlife