Ranger Guided Walks
Exploring the Northern Corries
Explore the breath-taking Northern Corries on one of our Ranger Guided Walks. This full-day guided experience journeys from the base of the resort across constructed footpaths and rough open ground into the heart of Coire an t-Sneachda.
---
Meet Your Guides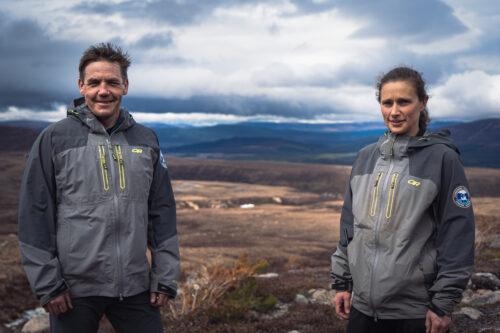 Our rangers have extensive knowledge of the land within the Cairngorm Estate and will strive to give you the best experience possible.
"We generally talk about life in the Cairngorms, sharing stories, experiences, facts, history and enjoy engaging in discussion with the group and hearing of their own experiences in the mountains. We always hope to see wildlife such as Red Grouse, Ptarmigan, Ring Ouzel, Mountain Hare, maybe even a wee cheeky Snow Bunting but, as you can imagine, we can't guarantee it!"
---
What to Expect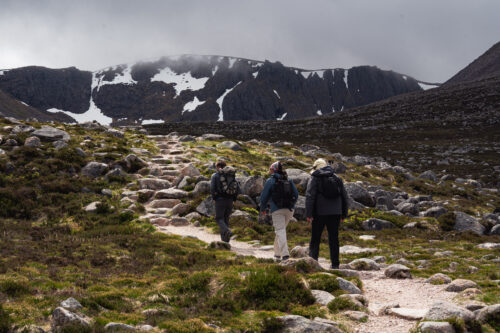 Our 'Exploring the Northern Corries' walk runs every Thursday from May until October, weather permitting. This full day experience will take you into Coire an t- Sneachda via constructed footpaths then onto more rugged open ground in search of the wildlife that thrives and survives in the mountain environment, returning to the car park by traversing onto the Fiacaill a' Choire Chais then descending through the ski area.
You will hear stories of how the landscape was formed, learning of its vibrant history, the creatures that inhabit it and the flora and fauna that are an integral part of its eco-system.
Your guide will greet you outside the Day Lodge at approximately 10.15am. Please have your QR code tickets to hand and ready for scanning upon arrival. To cooperate with our track and trace protocols you must fill out a COVID-19 questionnaire before embarking. Your group will set off onto the mountain between 10.30 and 10.45am and return at approximately 4pm.
---
What to Take With You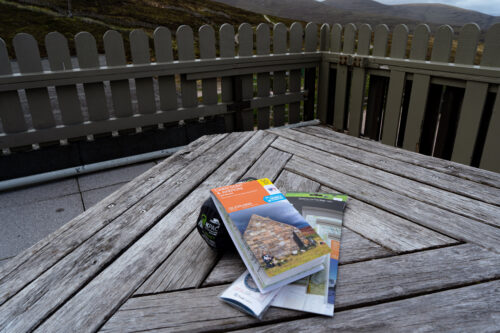 It is vital that you come properly equipped for the day, we reserve the right to turn away those who are not suitably prepared for the conditions or terrain. Our guides have put together a list of essentials to take with you.
Strong hillwalking footwear – preferably sturdy hiking boots.
Warm clothes, hat and gloves – it can often be cold here, even in the summer.
Full waterproof outerwear – in case of inclement weather.
Packed lunch, drinks and snacks – add a packed lunch from the Cairngorm Café to your booking for only £7.95!
Binoculars (optional) – for catching a close-up glimpse of the native wildlife.
Camera (optional) – there will be plenty of photo opportunities throughout the day, bring a camera to capture your adventure.
---
Booking Information
Pre-booking is essential for this activity. Bookings can be made up to 24 hours in advance by credit/debit card, or PayPal payments through our website via Ticketinghub. If you have added a packed lunch option, please contact us by phone (01479 861261) or via email (info@cairngormmountain.co.uk) with your order so our chefs can have it prepared for collection. Please note that if no more than one individual has booked on a ranger guided walk then it will not go ahead, we will aim to inform customers at least 48 hours in advance if this is the case and a full refund will be provided.
---
Here at Cairngorm Mountain (Scotland) Ltd we take the safety of our staff and customers very seriously. For more details, please see our full Guided Walks terms and conditions below.
SaveSave